Available now on iOS
Goodsouls 1.0 is now available on iOS! 🌱
It's been a long time coming but we're happy to announce that we're finally ready to share our delicious and healthy plant-based recipes. You can find our app on the iOS App Store and we have an Android version coming soon.
Our goal is to make delicious and healthy plant-based recipes accessible to everyone. Whether you're just curious about plant-based cooking and baking, a vegan beginner, or a long-term vegan looking for inspiration, our recipes have been created for you. When choosing to eat a plant-based diet, we believe there should be no compromise.
All of our recipes use simple, easily available ingredients that are, when possible, unprocessed and inexpensive.
Key features include:
Plant-based Recipes
Browse our ever-growing collection of delicious, healthy, and easy-to-make plant-based recipes.
Articles
Our library of science-based articles, written by our certified plant-based nutritionist, covers topics such as nutrition, health, lifestyle, and more.
Meal Planner
Plan each day of your week by adding recipes to your personal Meal Planner. When you're ready, share it with friends through messages, email, etc.
Custom Collections
Create custom Collections such as Tasty Treats, Work Lunches, or Hiking Snacks and store your favourite recipes.
Shopping List
Add recipes to your shopping list and all ingredients will be consolidated and sorted by supermarket section for your convenience.
Nutritional Information
Each of our recipes contain comprehensive nutritional information — calories, protein, carbohydrates, fat, saturdated fat, fibre, and sugar.
Advanced Filters
Filter recipes to fit your needs. Whether you're looking for gluten free, nut free, oil free, soy free, child-friendly, freezable, or sugar free recipes, we've got you covered.
Much more
Meal suggestions, metric and imperial units, recipe comments, a powerful search, and much more.
We hope you enjoy using Goodsouls as much as we've enjoyed creating it. If you have any questions or feedback, please get in touch using our contact form or find us on social media.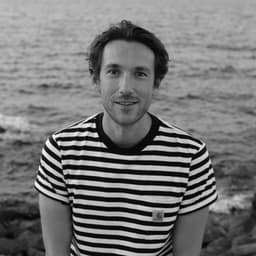 Darryl Young
Software Engineer
←Back